Shopping Cart
Your Cart is Empty
There was an error with PayPal
Click here to try again
Thank you for your business!
You should be receiving an order confirmation from Paypal shortly.
Exit Shopping Cart
Create~link writers' Post Network Blog
| | |
| --- | --- |
| Posted on August 14, 2013 at 4:21 AM | |
New York Mayor Bloomberg's 
Stop-and-Frisk Policy Struck Down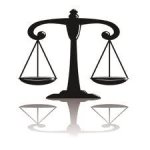 On Monday August 12, 2013, Federal Judge Shira A. Scheindlin struck down New York's stop-and-frisk "policy" ruling that the New York Police Department tactics of violated the constitutional rights of minorities in the city. In her ruling, Judge Scheindlin effectively rejected New York Mayor's Michael Bloomberg and his administration's argument that the tactics plays a major element in fighting crime in the city.
New York Appalling and racist stop-and-frisk scheme
 The Plaintiffs in the case against NY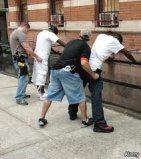 New Mayor Micheal Bloomberg
angrily tries to hang on to his hideous immoral and racist legacy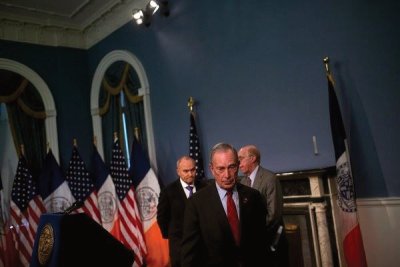 NYC gov_Photo [Share]
AG Wants to Halt U.S. Uncivilized- Exploitative & Racist Prison Industrial Complex
Yes - We Can!
[Google Images]
U.S. Attorney General Eric Holder

North Carolina's Sweeping New Voter Suppression Law 
On Monday August 12, 2012, North Carolina Gov. Pat McCrory (R) signed into law one of the nation's most sweeping Voter ID laws. This law would require voters to present government-issued photo identification at the polls. It shortens the early voting period from 17 to 10 days. It ends pre-registration for 16- and 17-year-old voters who will be 18 on Election Day and eliminates same-day voter registration.
North Carolina Governor Pat McCrory (R) on his New Voter ID Law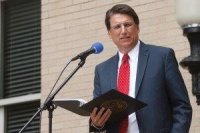 Please remember that our Writers' Post Blog is a network blog with extensions on many other websites, including Facebook. Therefore, you can read many more of our articles by visiting any of the extensions listed on our site map on our homepage. But, here is a sneak preview of up-coming articles:
Police State USA (cont.) Officers & Gentlemen and the Bad Apple Experiment
Why We Need Whistle blowers
Dangerous Encounters of the War Kind: The U.S. Dancing with Wolves in the Middle East
Remember to donate to our "Pass it Forward Emergency Fund" to support creative workers in crisis with basic needs, such as health care, food, shelter, and travel, with a particular focus on young and older people, and those who live away from home. Enter Our "Pass it Forward Emergency Campaign Fund" HERE...
We thank you for all your wonderful emails and comments. We really appreciate it.
Categories: Civil Right/ Politics/ Social Issues
/